ABOUT 13D MONITOR
13D Monitor is a comprehensive qualitative research service specializing in shareholder activism and 13D filings. Subscribers include top investment banks and law firms, many of the most successful long/short hedge funds, some of the largest institutional investors, most of the premier activist hedge funds, investor relations companies, proxy solicitors and proxy advisory firms. Our founder, Ken Squire, has written the Activist Spotlight column for Barron's from 2007 to 2020. He now writes the column for CNBC where he is an on-air Contributor. He is frequently quoted in The Wall Street Journal and many other financial news publications with respect to shareholder activism.
13D MONITOR'S
Active-Passive Investor Summit
is the premiere hedge fund activism and corporate governance conference designed for both active and passive investors. The event was created by Ken Squire, founder and principal of 13D Monitor, in 2010. Since its inception, it has brought the industry together and featured premiere speakers such as Carl Icahn, Bill Ackman, Nelson Peltz, Jeffrey Ubben, Jeffrey Smith, Lars Förberg, Barry Rosenstein, Keith Meister, Mason Morfit, Lauren Taylor Wolfe and many more.
Visit 13dmonitor.com to learn more.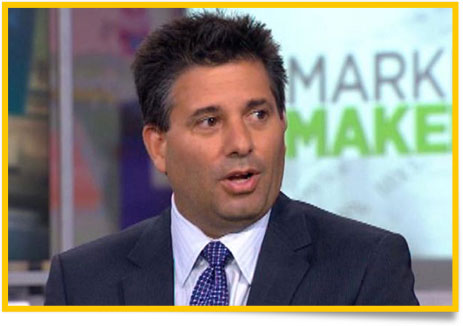 KEN SQUIRE
Founder and President of 13D Monitor / 13D Activist Fund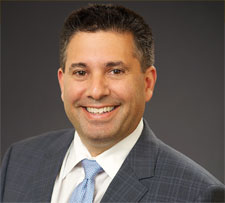 Kenneth B. Squire
Founder & President / Portfolio Manager
13D Monitor / 13D Activist Fund
Ken Squire is the Founder and President of 13D Monitor and the Founder, Chief Investment Strategist and Portfolio Manager of the 13D Activist Fund. 13D Monitor is the premier subscription research service specializing in the analysis of activist investor's 13D filings and following the broader shareholder activist community. Squire has focused exclusively on following shareholder activism and corporate governance since 2006 and is a leading commentator in the industry. He is frequently quoted in the Wall Street Journal and other financial publications, and his weekly column The Activist Spotlight was featured in Barron's from 2007 to 2020. He is now a CNBC Contributor and The Activist Spotlight column can be read on CNBC.com.
In 2010, Squire created the annual Active-Passive Investor Summit, a forum that brings together the entire activist investor community and provides top activist investors a platform to present their best investment ideas.
In 2012, Squire founded the 13D Activist Fund, an event-driven mutual fund that focuses on investing in opportunities identified in 13D filings. Squire is the founder, chief investment strategist and portfolio manager. The Fund was the first of its kind, providing both individual and institutional investors diversified, liquid and low-cost access to the most compelling activist investments in this asset class. Following the success of the 13D Activist Fund, Squire launched a hedge fund for larger institutional investors. This private investment vehicle invests alongside, and with the same strategy, as the 13D Activist mutual fund.
Prior to starting 13D Monitor, Squire was a private equity investor as a principal of LSC Investors and Crown Capital Group, where he worked on analyzing, making and managing various investments in public and private companies. Prior to that, he was an associate in the Corporate and Securities Department at Weil, Gotshal & Manges LLP in their New York office. Squire holds a B.S. with a concentration in finance from New York University's Stern School of Business and a J.D. from New York University's School of Law where he was an editor of the Law Review.